Personal Injury Attorneys in Kansas City, Missouri
If someone's negligence has caused you to suffer an injury, you need a team of lawyers who will fight for the justice you deserve. Put your trust in our knowledgeable personal injury attorneys at Denning Law Firm, LLC. Contact our Kansas City, Missouri office today to schedule your no-cost case evaluation.
Schedule a Free Consultation
William Denning
Attorney at Law
With two decades of legal experience, founding attorney William Denning is a trusted advocate for Kansas City residents dealing with personal injuries.
Prior to opening Denning Law Firm, LLC, William was a partner at a well-known law firm where he practiced insurance defense. That experience gives him the insight you need to seek a favorable outcome for your personal injury case.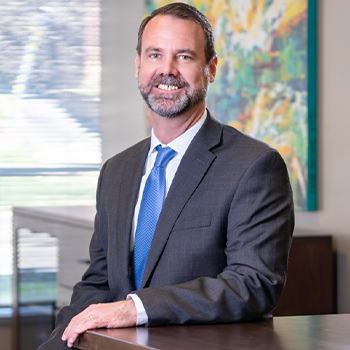 Paeten Denning
Attorney at Law
Paeten Denning knew she wanted to be a lawyer after attending law classes with her father in the second grade. Paeten was an active member of her school's legal community, including being elected the student bar association's vice president.
After earning her law degree, Paeten got to work and served in major personal injury cases in the city. Contact Paeten today to discuss your personal injury or medical malpractice case for reliable legal advice.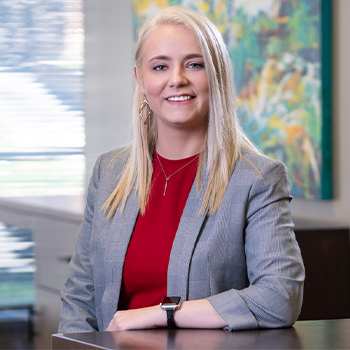 Do You Need a Personal Injury Attorney?
Our Attorneys Will Fight for Your Compensation
Insurance companies will try to save their company money, no matter how serious your situation is.
Our personal injury attorneys will handle your case so you have a chance to seek the
best available outcome. Contact our Kansas City-based law firm today.
Common Personal Injury Cases
Auto Accidents

Whether someone crashed into your car, motorcycle, or truck, you are now burdened with dealing with car insurance companies. Our attorneys will represent you while seeking a fair settlement.
Medical Malpractice

If you or a loved one suffered an injury or illness after a medical procedure or prescription, you deserve a chance to make things right. We are here to lead you through the difficult process.
Wrongful Death

When someone's negligence has caused a loved one's death, you need to hold them accountable. Our compassionate attorneys are ready to represent your family and seek the justice you deserve.
Schedule Your No-Cost Case Evalution
Our personal injury attorneys are not afraid to go to trial, even if your case is challenging. No matter what, we will do what it takes to seek the outcome that you deserve.
Our family is here to help your family. We know how personal injury issues can effect families, and we want our father-daughter legal team to be your guiding light towards justice.
Before helping the injured, our founding attorney defended insurance companies facing lawsuits. That experience and insight allows us to build strong and effective strategies.
Take Action After Your Injury
After suffering an injury, you do not have to roll over and remain helpless. Our personal injury attorneys will help you hold the negligent party accountable and fight for the financial compensation you deserve. Get in contact with our Kansas City, Missouri-based law firm, and schedule your no-cost case evaluation.

>